Every Saturday, I host a feature called
Kid Konnection
-- a regular weekend feature about anything related to children's books. This week I'm going to share with you a fun picture book about some adorable dinosaurs -- I also featured one last week!
Summary: When two hungry dinosaurs jump into a time machine, they're transported to an unbelievable, magical, surreal future: RIGHT HERE, RIGHT NOW! On the T. Rexes' madcap voyage into the unknown, they encounter the many wonders of the modern world: Police cars! Phones! Microwaves! They don't know how they'll get home—but why would they want to? Acclaimed author and illustrator Jared Chapman combines two favorite kid topics—time travel and dinosaurs—with bold colors, big jokes, and a hilarious escapade. This raucous, laugh-out-loud adventure will delight the very young and keep older readers giggling long into the future. -- Chronicle Books
T. REX TIME MACHINE
by Jared Chapman is a very entertaining picture book that's certain to keep parents and kids alike giggling. It's has a fun premise -- two dinosaurs enter a time machine and are transported to the future (which just happens to be present day!) The dinosaurs aren't quite sure what to make of all the amazing things like drive-thrus, fast food, microwaves, and more; however, they do appreciate the convenience of having food everywhere instead of having to hunt for it. There are so many wonderful things in our world that the dinosaurs aren't sure they ever want to leave... until they are!
I thought T. REX TIME MACHINE was adorable. The dinosaurs are incredibly funny and the book gives kids an insight into some of the things we take for granted in our everyday lives. Kids will definitely appreciate the dinosaurs love of all things food, and the illustrations are bright and truly the perfect complement to this hilarious story.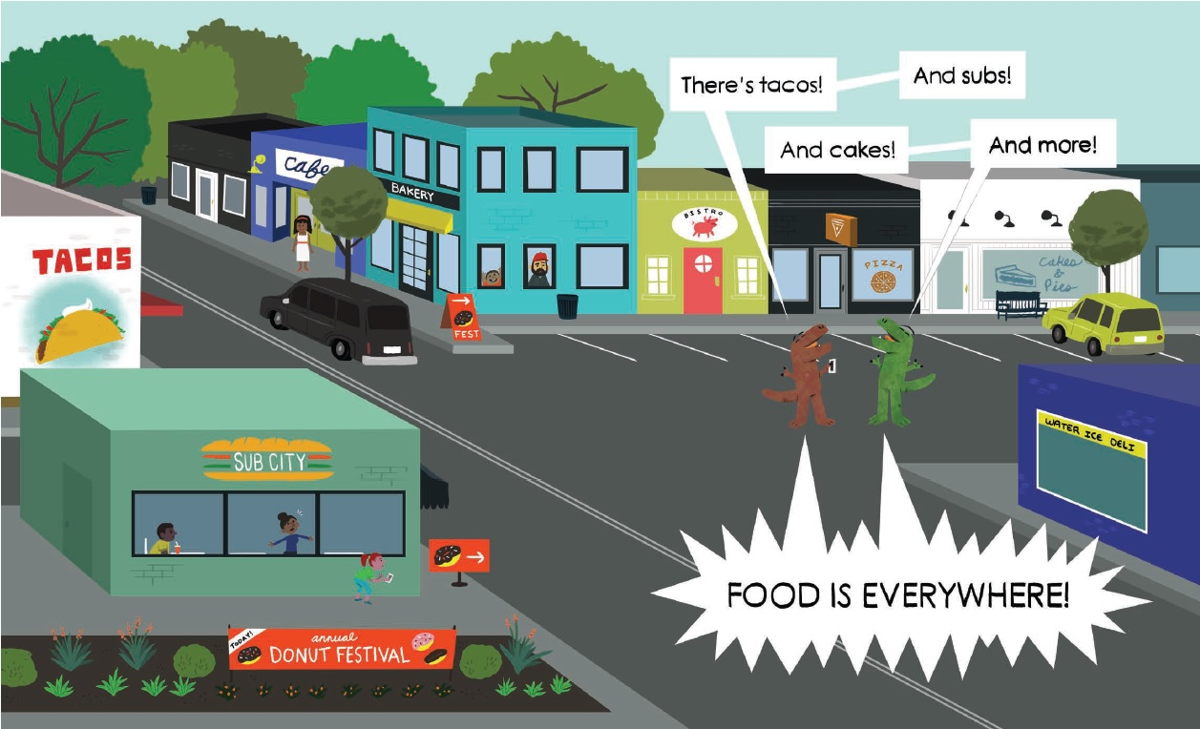 T. REX TIME MACHINE will be available on September 4th. Highly recommended for kids who love silly books -- and what kid doesn't love a funny story?
If you'd like to participate in Kid Konnection and share a post about anything related to children's books (picture, middle grade, or young adult) from the past week, please leave a comment as well as a link below with your name/blog name and the title of the book! Feel free to grab the little button too!